… and it's running very fine!
You might have noticed: I have not posted since a long time. But life is still running and so many good things happened in the meantime. So many, that I did not found the time to write about (all) of them! But I will try to give you a short update – before travelling on honeymoon next week! 🙂
And my wife made me a great present to confirm my attendance with "the world's most beautiful marathon": TWO OCEANS MARATHON in Kapstadt. But more about that later…
Running/training/races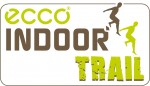 Not only life is running: I am still out for training, running, races, … So I took part in "ECCO Indoor Trail" here in Dortmund (approx. 5 minutes away from my home – http://www.indoortrail.de/) and had very much fun with the trails, meeting old and new (trailrunning-) friends, …
Beside that I am full active in training/workouts.

At the end of the year I changed to a new fitness gym, to "Fitness First" (http://www.fitnessfirst.de/) and got new inspiration and motivation from new full-body-workouts, new training methods like TRX, first meeting with personal trainer Michael Fieth (http://www.care-fit.de) and from great cycling-hours with Frank.
For running races in first half of 2012 (Two Oceans Marathon, Hermannslauf, …) I am accompanying some guys from our local running club with their long runs.
Movie premiere: "Heaven and hell"
On Saturday evening during ECCO Indoor trail GORE organized the premiere of the movie/documentation "Heaven and hell" (Miriam, Gerhard and Hans-Peter followed us during TAR and made an incredible 60min-movie about this): http://www.transalpine-run.com/heavenandhell/
Pearl Izumi – testing stuff "autumn/winter 2012"
One important thing I have not posted until now in all the trouble 🙁 is a short review about some stuff from Pearl Izumi "collection autumn/winter 2012" which they sent me. But I made my first experiences already (and can say, they are VERY GOOD!) – and will send more detailed review and first pictures soon. Hopefully from South-Africa…
Pearl Izumi – "trailrunning face"
These days I received first information about the planned foto shooting from Pearl Izumi for the "trailrunning face of the year". It may take place in May 2012 – in the area around Chamoix (Mont Blanc). I am very excited about this already and well keep you up to date…
Next Facebook-competition: ECCO Trail Story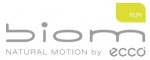 If you want you can again support me (unitl 18.3.2012) with another pending competition on Facebook: The "ECCO Trail Story":
http://ecco.plantcph.dk/gallery/?vid=48
click "Like it" at the top of the site
you should see my trailrunning picture (if not please click on the link again)
under the picture you can add comment, name and email
The 10 best comments will win also a pair of shoes and a vouchure from GORE-Running-Wear! So let us both win… 🙂
Holidays – I am coming…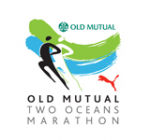 Now I am in last preparations for our holidays in South Africa: Relaxing, enjoying nature, maybe some small trailruns in the Drakensberge, the Tsitsikamma National Park, on the Tafelberg – but most important is the recovery and enjoying the journey with my wife. And on last days in South Africa/Kapstadt I will run the "the world's most beautiful marathon": the Two Oceans Marathon in Kapstadt (http://www.twooceansmarathon.org.za/events/ultra-marathon).
Looking so forward for the next weeks… 🙂