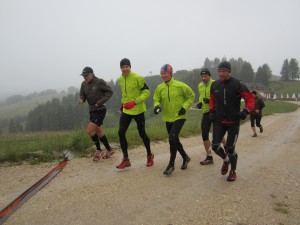 Now we are back home and the incredible 4 days trailrun camp in the Dolomites by the "GORE-Tex Experience Tour" are gone.
But not our impressions, experiences and feelings. As Ivan said (and all felt): We will never forget these days together and all the experiences made during these days!
A more than perfect project! So perfect and with so many great programm attractions that nobody was really deep disappointed that the planned heli-running on Sunday morning must be canceled due to the weather conditions (frog and snow).
Curious situation/feeling: Such a great event must be canceled but there is not even a small feeling that we have missed anything. I am still happy about so many other great impressions – and steadily there are new situations of the last days which come into my mind and aware in my thoughts…
Instead of the heli-running we stayed longer at the (again) great breakfast and some more Capuccino/Latte macchiato and some of us went out for a short snow-running instead.
After that it was time to say goodbye already. 🙁
Most of us were shuttled to Munich airport and went on their way back home throughout Europe.
THANK YOU ALL!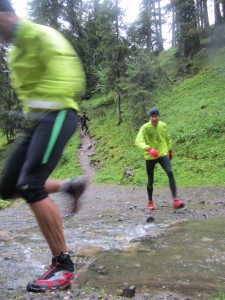 I am so sure I can not mention everything, but we had the great opportunity to:
– meet so many interesting and kind other runners from all over Europe,
– stay 4 days in beautiful scenery,
– be accomoded in a perfect lodge with Uli as great "everything is possible"-director and his very kind team (http://www.lasvegasonline.it),
– meet and were inspired by PROs like the event-organisator of Ultra-Trails Robert Pollhammer (http://www.thegreatoutdoors.de/), Ultratrail-worldmaster Lizzy Hawker (http://www.lizzyhawker.com/), in the scene well known adventure-racer Beni Hug (and very competent trainer also),
– get a detailed and professional medical checkup by Dr. Dr. Hansi Vater and his medical team,
– become "stars" during photo-shootings and camera sessions with our PROs Kelvin Trautmann (photos – and our movie team Gerhard Schick and Miriam Jakobs (http://www.filmundkontext.de/),
– test new GORE-garments,
– get relaxation and a massage,
– make training sessions on great trails of the Dolomites (technical training, long runs, fun/recovery runs)
– find a team partner for the GORETEX-Transalpine Run 2011 (http://www.transalpine-run.com/)
and countless things more…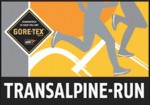 Deepest thank you to all of you and especially the great and kind GORE-team Annette, Jürgen, Patric, David and Marko who organized and supported this project with so much enthusiasm and fun.
Hopefully to see (almost) all again at the transalpine run in September…