… following one week disappointment.
GORE asked us to blog about our feelings about the nomination. There were countless feelings in fact 😉 – so here is my post.
We are all so happy to be part of the project! But maybe I – Jens – am the luckiest one. Because I was chosen "last minute" on Friday morning.
With first information to applicants the week before I did not receive any invitation email from GORE – and was (of course) very disappointed. Some days later I received the information that I was one of the finalists but had no fortune with the lottery drawing. That was understandable of course – but still quite hard.
But on Friday morning I received a phone call from GORE that one of the German applicants had to cancel his attendance for job-related reasons and that I can be part of the project after all (my deep sympathy for his disappointing situation).
Wow – but for me a big happiness! This was – and still is – a great feeling and my pleasant anticipation of the Dolomites is more than words can say…
But afterwards I can say that the disappointment was an important experience for me also.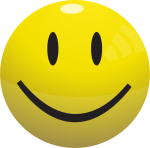 Over the last years I feel like a very lucky guy in so many different areas of my life (I am married very happy with a wonderful wife since last year – church wedding will follow this year, I became uncle before two weeks, I have great friends, a very good job/work, good healthiness, success in sports, …).
And there are countless "smaller" good experiences: So on Thursday evening last week I was very happy about a great evening with our company team at B2Run company run in Dortmund. Our complete company took part at this evening (running and supporting) and some guys ran their first race – after starting running several months before ("a little bit" motivated by me…).
So I was very happy about this evening, the fun everybody had and the good team spirit.
And several hours later: The call from GORE and "some" more luck and happiness!
I think it is important to make such things aware to itself sometimes…
Of course this will not reduce my anticipation for the camp ;-): I am looking so forward to meet Janina and Frank in personal soon, to meet the other participants from all over Europe, to speak to Lizzy Hawker, to get inspiration/tipps/good training, to test GORE equipment, to get motivated by the nature of the Dolomites, …
Thank you very much to all friends for your voting, your support, your comfort during disappointing week and all your enjoyment and congratulations now!