To be honest: Beside my love for the nature I am a technical geek also. I like to tryout new applications on my smartphone, new gimmicks like Live-GPS-tracking from running-/biking-tours and I don't want to miss the detailed recorded history in my training logbook.
I started my running trips with my first Garmin Forerunner only but in the meantime most times my Android-smartphone became a good friend: for listening to music during special or relaxing training exercises, making snapshots from nature/things around me, occasionaly to post messages to Facebook if I am totally enthusiastic about something ;-), to have the ability to call for help in emergency cases, …
For a MTB-tour through Sardegna last year I created a mobile blog and a map for live tracking of our tour: http://www.fsot.de/
Sometimes I am undecided about full enjoyment of the nature around me without any distracting addons (especially if there are some technical problems…) but on the other hand it is a lot of fun to combine the natural and sport experiences with my technical hobby. And to let friends participate in my enthusiasm and experiences this way.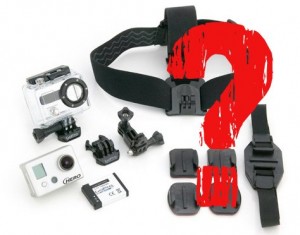 So last weeks I stumbled upon the great GO-Pro-Cams. That would be another great way to document all trails and impressions (maybe in the Dolomites?! ;-)): http://gopro.com/. But much more/bigger gimmicks?!
Maybe everything at the proper time: Sometimes running without any additional equipment, other times running with music to encourage relaxation and ruminant/spiritual experience while running and sometimes fully equipped for maximum documentation…
I hope with keeping in mind a little doubt about the real need for technical accessoires in beautiful nature I will always keep my eyes open for all the lovely things around me!